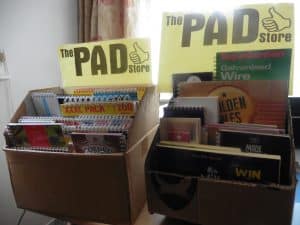 Today's satisfied customer, Sylvia bought a Fish Fingers pad "Ideal for my shopping list" she told me. Good luck with your new pad Sylvia…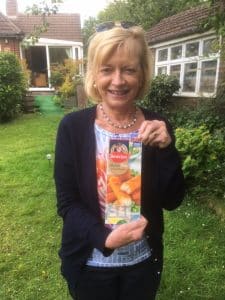 The latest in pads: have a look!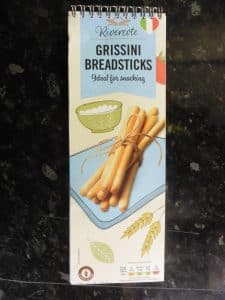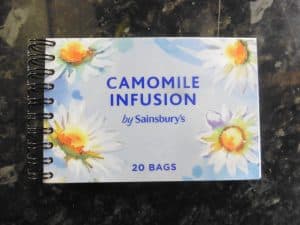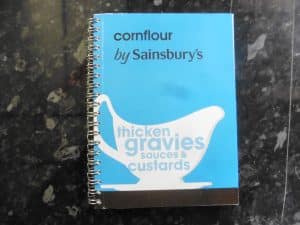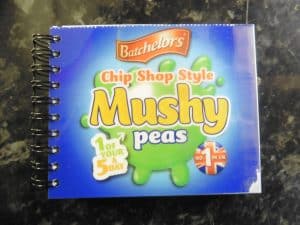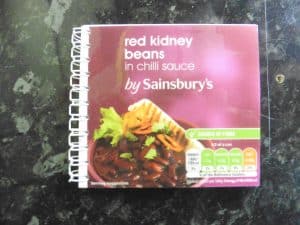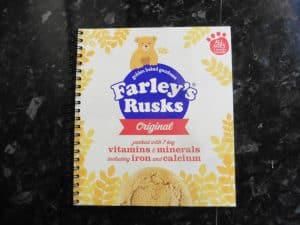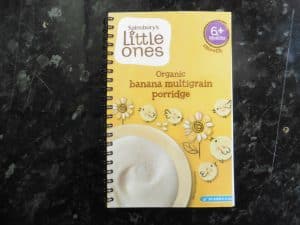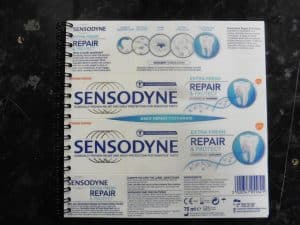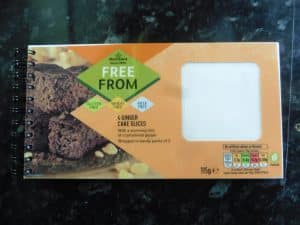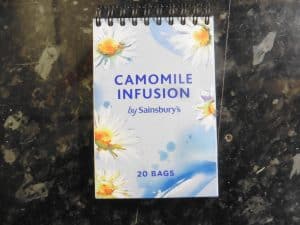 Two pads today: we enjoyed the chocs over the last few days, the pizza was pretty tasty too!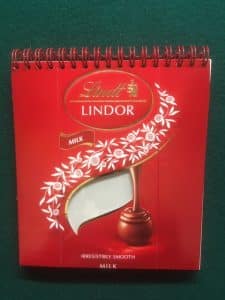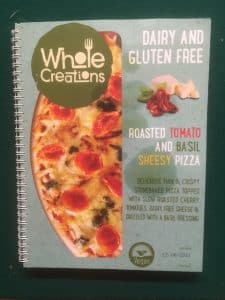 A New range of pads: Cup a Soupads..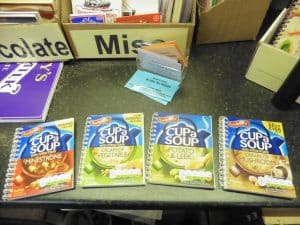 And these are quick shots of The Pad Store! Come and visit soon!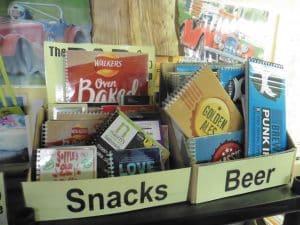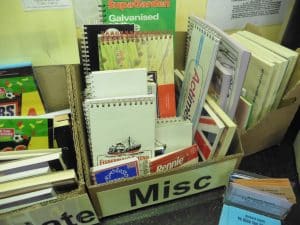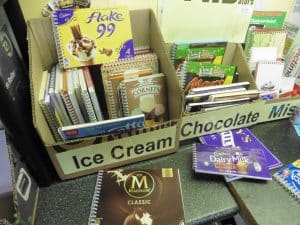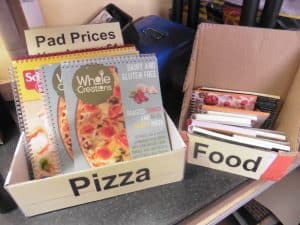 This is probably the smallest pad so far: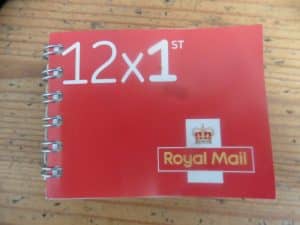 and this is the biggest, it is A3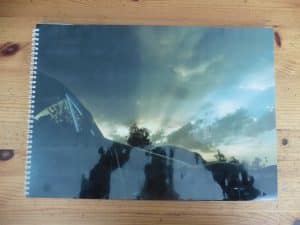 Of course, these are just my packaging pads, so if you have something particular you would like making into a pad, just get in touch. I have a stock of 'normal' pads too, mainly A4 and a few A3..
I might have to re-design this web page, and put the pads into categories, Ice Creams,gluten-free biscuits, pizzas etc. |Let me know your thoughts…
For instance, just one empty Flake box has provided front sheets for two pads, so now, there is a good range of ice cream pads…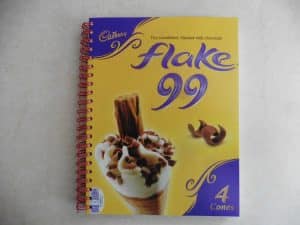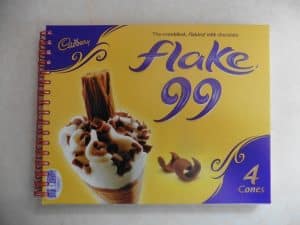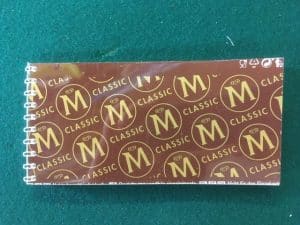 These are from the new range: Pre-loved Re-loved Greetings cards: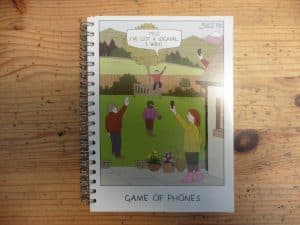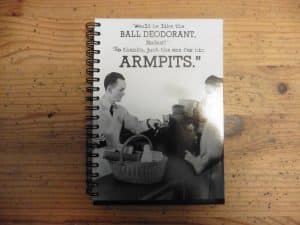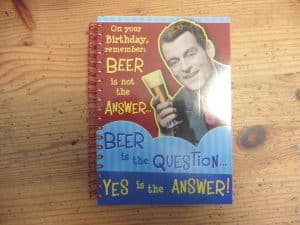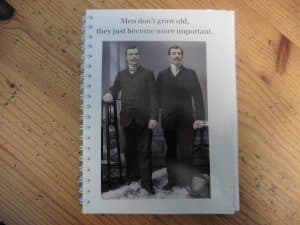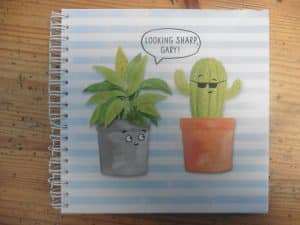 How about these? Pads filled with sticky labels. This one contains 120 65mm round labels, write on them, peel them out, and stick 'em on!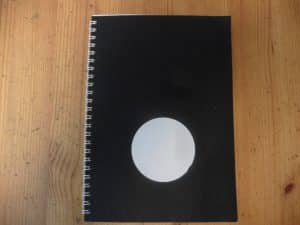 Of course, is you have a nice memorable photo, we can use it as the front cover sheet, as I have done with a couple of photos taken on the Galapagos Islands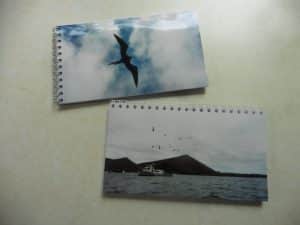 Choklit pad! Filled with scrumptious 300 gsm Conqueror Vellum Contour.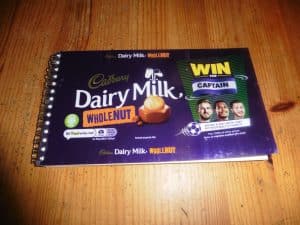 White choc Magnum pad, filled with shiny art paper. Who can possible resist?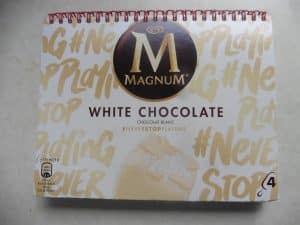 Last Pad for the week: a tasty Friday pad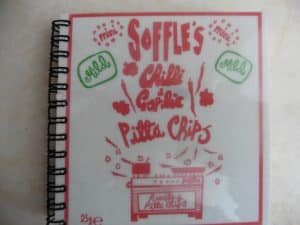 OK, just one more…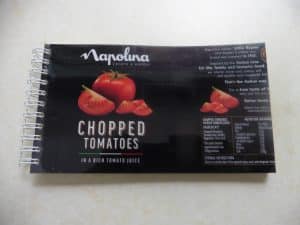 This is one that is currently not for sale, but could, and I say only 'could', be given away with every sale of the Internationally Acclaimed Award Winning Unstone Grip: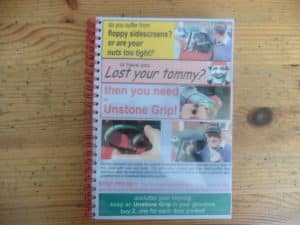 Pads of the Day (today!)
Our two most popular covers, but these pads each comprise 50 sheets of 160gsm lilac card.