Handling been a but wonky recently, clunky, wandering back end, suspect back nearside shocker……. proved to be right when I took the top securing bolt off, and the rest fell off….. but a 'popular' occurrence apparently.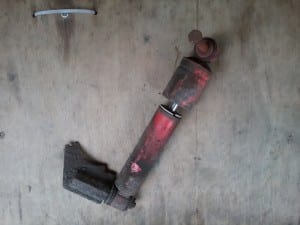 Quoted £126 for a new pair, but fellow Mogtalker Richard Jones has a pair off his car that he is sending me.
The shockers will get a new coat of paint.