Well, a couple of times a week it is!
Friday afternoons, we have the Gents Vets Doubles series, and this is our successful B Team, who are the League Champs this year!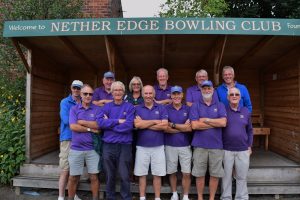 The observant amongst you may note there is a lady, as these days, Gents teams can include two ladies, and Ladies teams can include 2 gents. Anyway, she is called Phyl.