September 16th local walk: NOT a pubcrawl!
Stephen Gill, Jonno Dunn, John Wislon and myself, or should that be 'me',met at Dronfield Station for a scenic walk around the area. Along Mill Lane, Callywhite Lane, over the fields, up the hill, past Apperknowle International Airport, first stop The Gate Inn at Troway.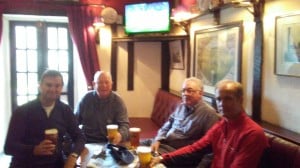 From the Gate Inn, we crossed the road, and went to the Beestro, where we met the owner, a good friend and valued former client Gloria Havenhand, who made us most welcome. Excellent Honey Ale, and a cracking lunch….
Over the fields, over the road, down a bridleway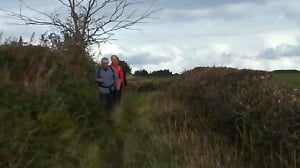 Until we reached the Travs at Apperkowle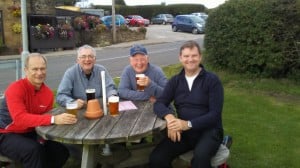 Then, a shortish walk to Hundall, to arrive at the Miners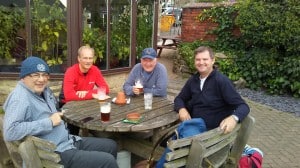 Mindful of the time, but some of us keen enough to complete the lap, we said 'Goodbye' to Jono, who insisted he had to catch the 6.03 train. John, Steve and I rounded off a very nice walk in the Three Tuns, a walk well done.
Excellent day, great weather, superb company, and top notch ales, and thanks to all the volunteers we picked en route to take pictures.
From our weekend in Grassington, apparently pronounced Grarsington! We also walked through Appletreewick, which John Wislon insisted is called Aptrick.
However a resident assured us it is pronounced Appletreewick. So there.