Enjoyed at the December Tormog noggin: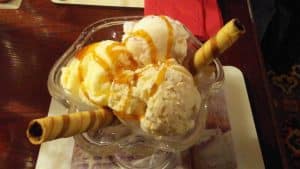 Went to Crich Tramway Museum before it closed for winter, and enjoyed a two scoop rhubarb and custard in a waffle.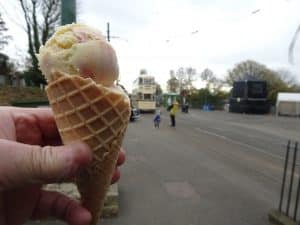 Later, at the Tormog Noggin at the Crispin, I had a superb toffee and caramel ice cream for pudding!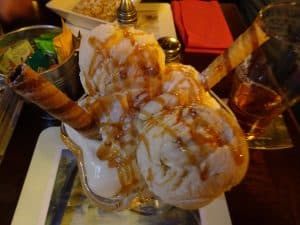 Just the one ice cream at the Yorkshire Wildlife Park: a medium cornet, with flake and choc sauce. SatNag had the same, minus the cornet, but in a tub. Sad to say, but fairly typical of cornets, leaked when I was only halfway down it.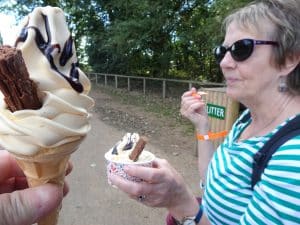 Ice creams over the three days of the Chatsworth weekend, including one at Curborough:
First: a Banoffee Waffle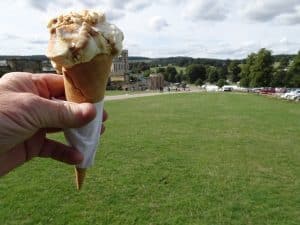 followed by a Rum and Raisin waffle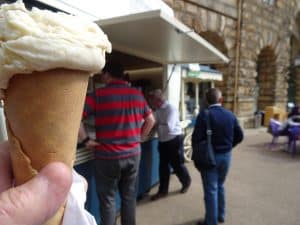 Then, a Whippy, though in a leaky cone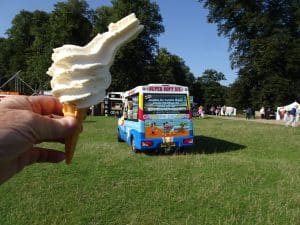 Double Vanilla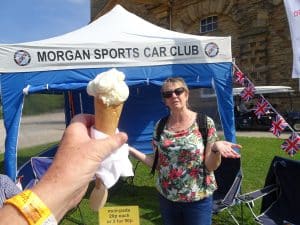 Whippy Cone, being handed over by the maker!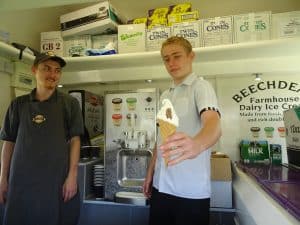 Whippy, with choc sauce, nut dip and flake at Curborough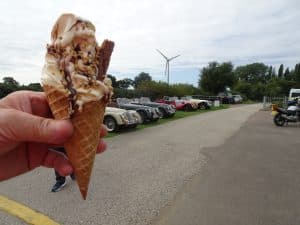 finishing the 3 day event, back at Chatsworth with a whippy and flake.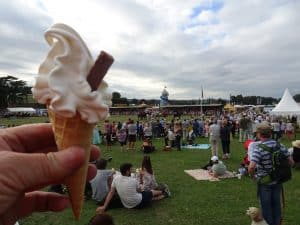 This was a vanilla and chocolate medium waffle bought for 5 euros at Le Mans.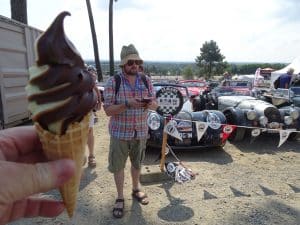 It was very nice.
So sad to see: a fallen ice cream, this one melting slowy away at the Penistone showground. Very sad.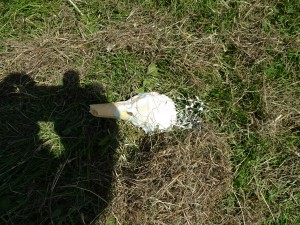 a Whippy plus flake at Clumber Park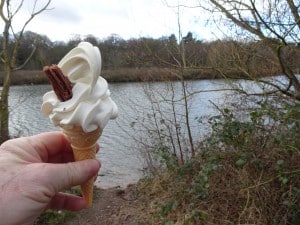 Second: two scoop Bradwells, from Sheffield Winter Gardens, one scoop banana and toffee, the other scoop chocolate.