I have three, at the moment…… a Lister LD1….
which has been cleaned and painted, the fuel tank has been cleaned and coated inside, and is now connected to a compressor which, in time, will be connected to a ……well, just keep in touch, and watch the progress. The second is  red, and has an engine and spoked wheels!


The engine  is  a Bernard WO (also sold badged as Conord FO)  were made in Paris by Bernard Moteurs from I believe the late 1920's and well into the 1930's, possibly a bit later. My outfit is in original condition on a Bernard trolley, and a very nice find.
Many engines only were imported by Bamletts at Thirsk and fitted to there one horse grass reaper. The horse pulled the reaper round whilst the engine drove the cutter bar.
We had
a leaky fuel tank:
we need to find new fuel and radiator caps with the correct thread:

Some more pics: Looking below the starting handle, I understood an on/off switch would be found


but all I found was this:


which has a cover on it:

I gave the machine a jet wash, and took a plate off: and discovered that you should drain the pump housing after use, otherwise it would look like this:

I have had the 'sump' filled with old diesel for a week, Plusgas for a couple of days, and still, the plug has defied all attempts to unscrew! It now has a cupfull of vinegar soaking away.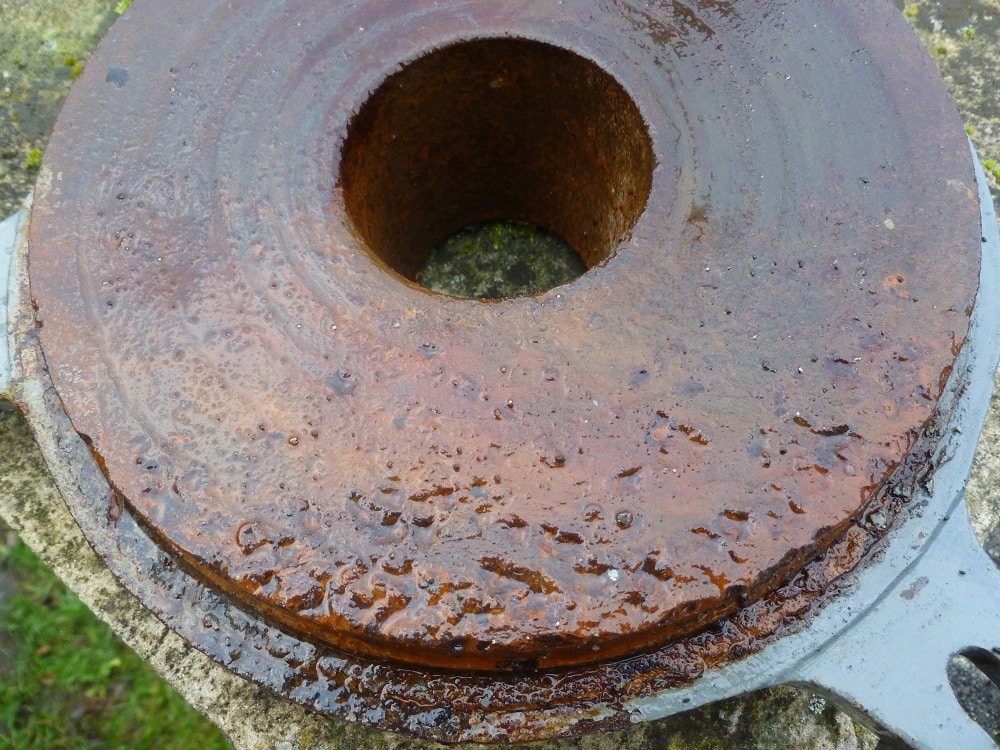 The fuel tap should be a rod that goes through the fuel tank, but I think the casting will need to be filled with solder, drilled and tapped.
The third engine is currently a non-runner, and is a Petter McLaren…. I think the magneto needs some work. Long term project!