at long last!
Now, with a reconditioned head, newly reamed valve guides, new valves that the seats have been recut, it is loosely together, until my Engine Guru Chris comes to double check my work!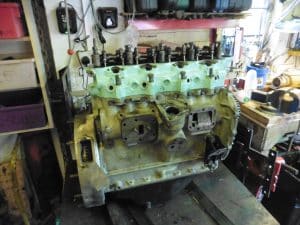 It also has new piston rings, new main bearings and big end shells, new timing gear (chain and gears) and has had the injectors and injector pump reconditioned.
Hope I can get it all back together before the snows come!