Another new page, showing another hand-made creation! Hoghaus is the name for our hand-made Hedgehog Feeding stations… we use recycled wood to make them…pre-loved kitchen unit doors, pallets…etc.
The latest Hoghaus was made to order, made from recycled oak kitchen cupboard doors.
It also boasts a (hopefully) slug-proof ramp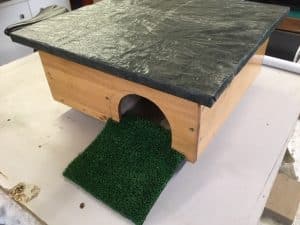 The following pics were of Hoghauses available for new homes, each is numbered. However, all of them have found new homes,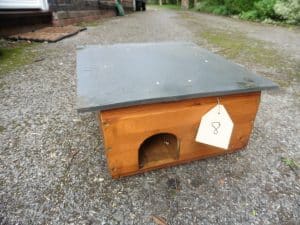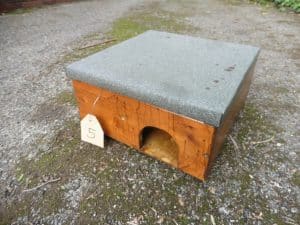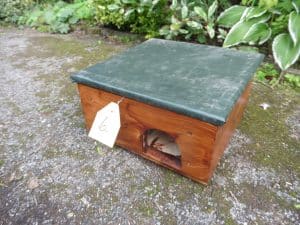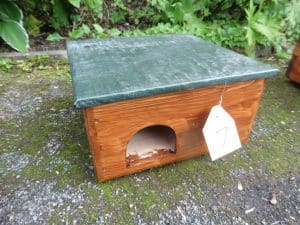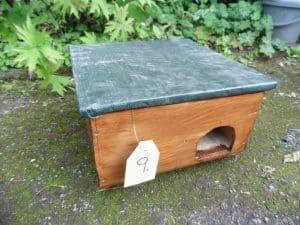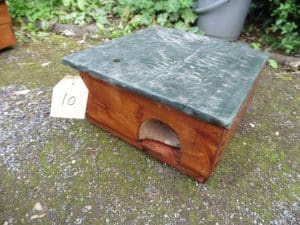 No8 now has a new lid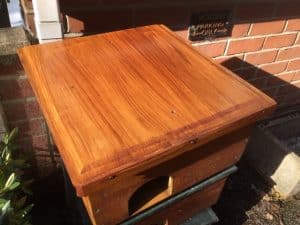 The photos show some of the finished Hoghauses, (one due to go to a client in the north of Sheffield, one to Marlow, another to Quidhampton, two have already been delivered to nearby Dronfield….) the inside of one, (and each individually-made haus is supplied with a food tray, and even a few hedgehog nuggets), a haus in production, and a supply of pre-loved wood ready to make another!